Hassle-Free EV Charging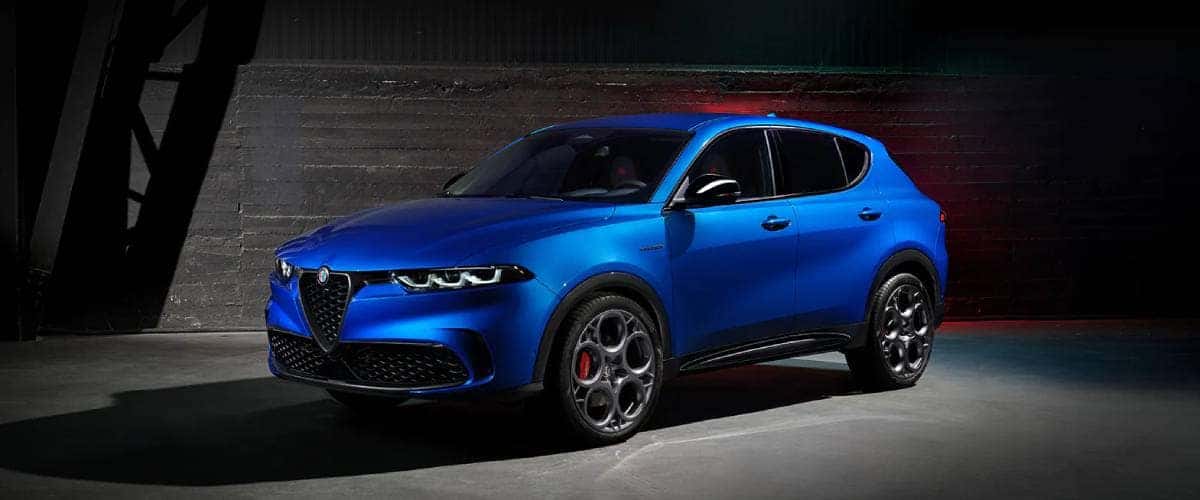 ---
The all-electric lifestyle isn't right for everyone, but for some, it can be a fantastic option. We think that there's plenty to appreciate with an electric vehicle. However, we know that a concern with some shoppers is charging an EV. Fortunately, we're here to report that charging an electric vehicle isn't as complicated as you may think. In fact, the flexibility of EV chargers is what makes an EV so easy to live with.
Of course, electric vehicles aren't right for every Gulf Breeze lifestyle, but there are certainly some highlights you should be aware of when you're wondering why you should buy an EV. To help you make a final decision on electric vehicles, our team at Alfa Romeo of Pensacola will go over how to charge an electric vehicle and more today!
EV Chargers – Which One Is Quickest?
There are three typical ways to charge an electric vehicle. Each option has its own advantages, so you'll want to look into them to confirm which option you'll be using to charge up your EV after a long day of driving around Destin. Let's take a look at the different levels of charging and which way is the quickest:
Level 1 Charging (120V)
If you're looking for one of the simplest ways to charge your electric vehicle, you'll want to look into Level 1 charging. This charging option can utilize nearly any electrical outlet in your home. While this is one of the easiest ways to charge your EV, it's also the slowest.
Level 2 Charging (240V)
Stepping up from Level 1 charging is Level 2 charging. Level 2 chargers can be accessed via public charging stations. Your Navarre home can likely also have a Level 2 charger, but you'll have to have it professionally installed. Once installed, you simply plug the charger into your EV charging port, and you'll get to enjoy quick charging times.
DC Fast Charging
If you don't have time to wait around to charge your electric vehicle, you'll want to look into DC fast charging. DC fast chargers are only available at public charging stations, but they'll quickly charge your EV. This is the fastest way to charge your electric vehicle, so be sure to check if there are any DC fast chargers in your area before you opt for an electric vehicle.
Why Choose an Electric Vehicle?
Many drivers may not be aware of all the perks associated with an electric vehicle. While the main benefit is that you can avoid fueling at the pump altogether, there's also a long list of other advantages that make an EV a smart option. Here are some reasons why you should consider an EV:
Near-instantaneous torque delivery

No engine noise

Various ways to charge

Impressive charging times

No exhaust emissions

And more!
How to Determine Your Estimated EV Home Charging Costs
EVs don't use any fuel, but does the cost of electricity used to charge an EV at home offset that cost? Fortunately, there's an easy way to find that answer. Here's how to find an estimate of your EV home charging costs:
On your electric bill, determine the kilowatt-hours (kWh) you used.

Divide the total kWh you used by the cost of your electric bill. This number will be the price per kWh you used.

Next, you'll want to determine how many miles you drive each month.

Since EVs use around 3 miles per kWh, you'll want to divide the number of miles you drive by 3. This should give you on average the number of kWh you'd used every month.

Take the number of kWh you'd use every month, and multiply that by the price per kWh.

The final number is the average cost of how much it would be to charge your EV at home. You'll find that this number is typically lower than the cost of gas you use every month.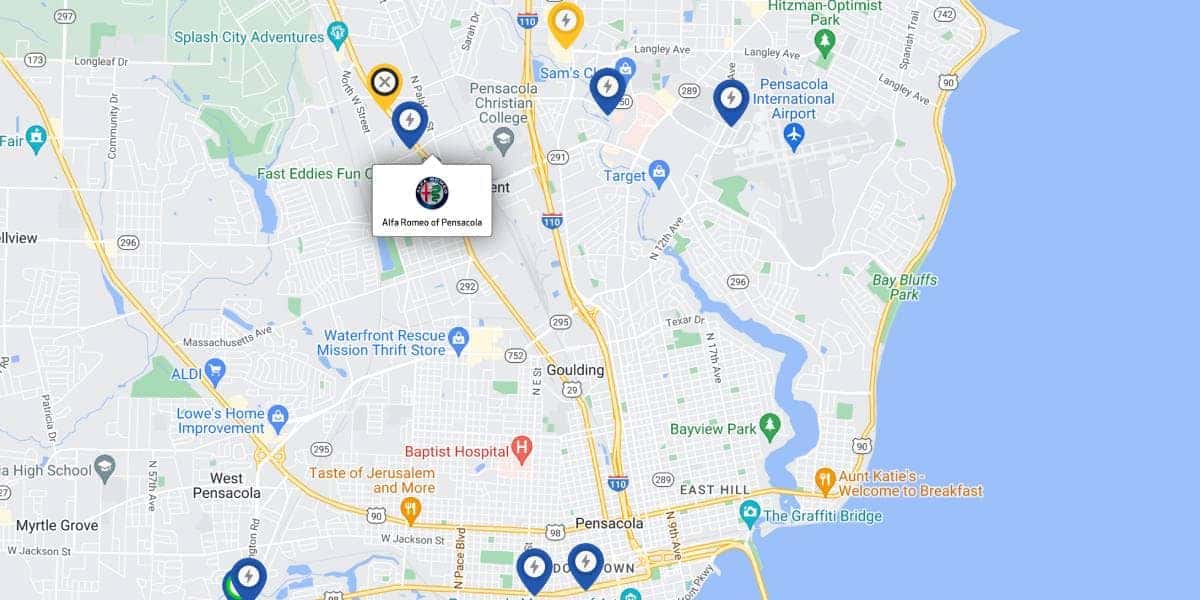 Find Out If EVs Are Right for You With Alfa Romeo of Pensacola!
There's plenty to appreciate about electric vehicles, but if you're still not sure if you're ready to take one home with you to Pensacola, we understand. Reach out to our experts today, and we can help answer any questions or concerns you may have about EVs!